Cocktail Hour with Bacha Coffee
Take your favourite Bacha Coffee and enjoy it in a masterfully made cocktail.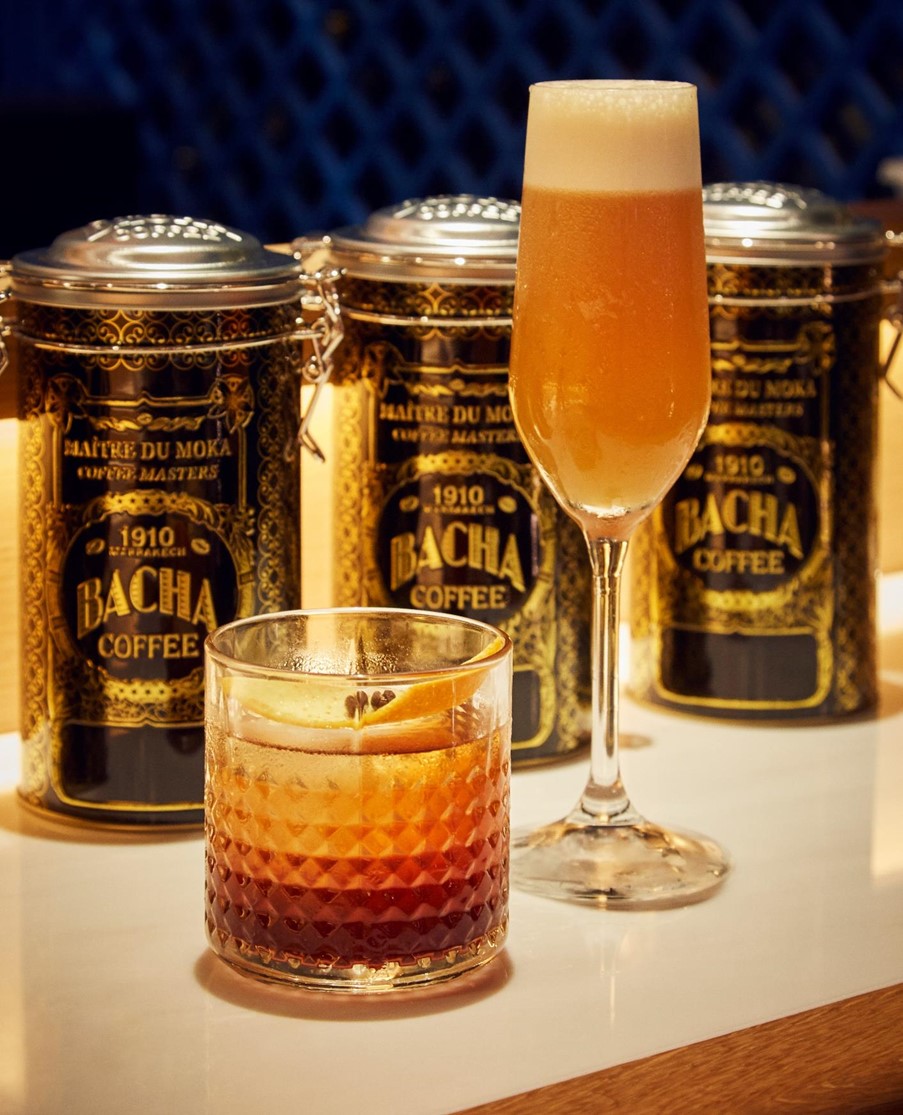 Two of the greatest pleasures in life are coffee and cocktails. The former is to begin your day with, while the latter is used to complete your night. Special occasions may call for a role reversal, and you will find yourself indulging in an after-dinner demitasse over friendly conversation or basking in the strong summer sun with a refreshing cocktail in hand. Regardless of your preference, perhaps the only way to improve the experience of either would be to join the two together.
When thinking of this classic combination, almost immediately images of espresso martinis or Irish coffee spring to mind. Though, did you know, that at Bacha Coffee we serve a range of coffee cocktails that go beyond the ordinary? Each is infused with a particular Bacha coffee to highlight the unique profile of the beans and further elevate the spirit of the beverage.
Currently our cocktail menu is available at Orchard ION in Singapore, though by following a few simple steps you can savour two of our remarkable creations from anywhere.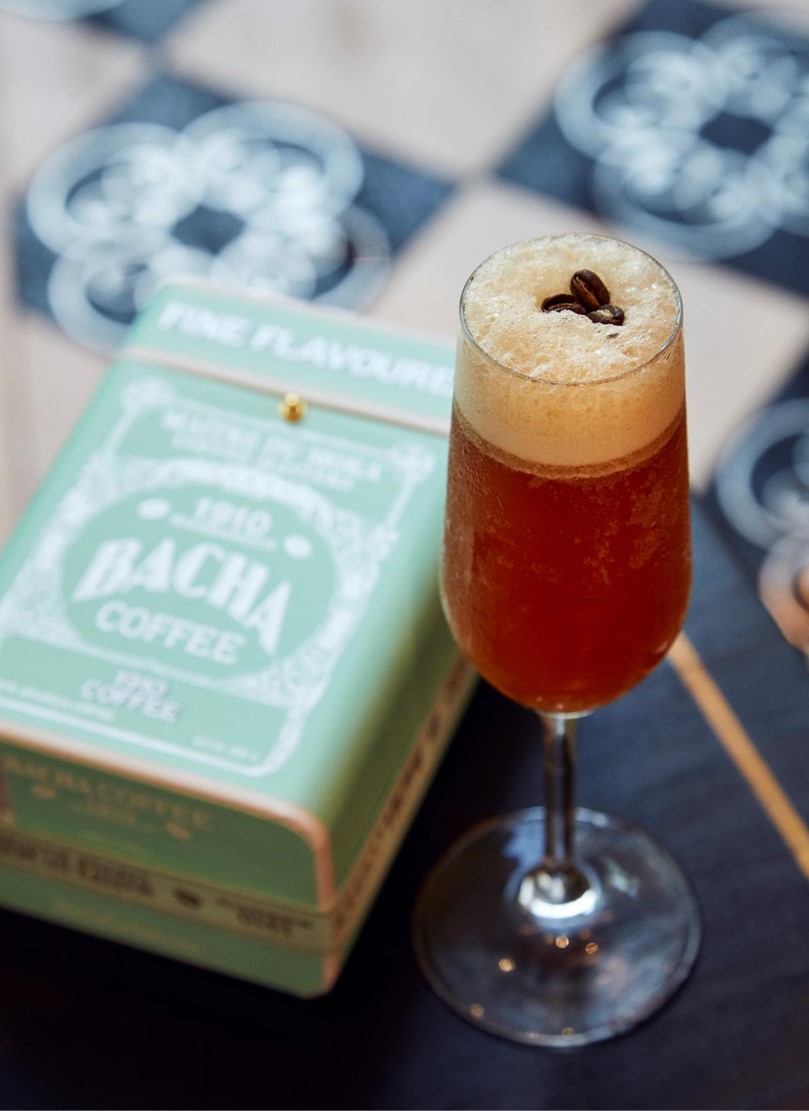 1910 Coffee Cocktail
This invigorating cocktail has a short but potent ingredient list, making it both simple to prepare and easy to drink. Our 1910 Coffee features nostalgic notes of soft strawberries and rich cream, which help strike a delicate balance between the dry floral character of gin and the tart, mouth-puckering nature of orange juice.
Equipment required:
Ingredients:
1910 Coffee Bag – single sachet
Gin of choice – 40ml
Fresh orange juice – 30ml
Pandan syrup – 20ml
Method:
Prepare one cup of 1910 Coffee (90ml) as per instructions. Chill in refrigerator until cold.
Pour the chilled coffee, along with the remaining ingredients into a shaker. Shake thoroughly for 20 seconds.
Pour the mixture into a chilled champagne glass. A layer of foam should form.
Garnish with 3 coffee beans.
Enjoy a great cocktail.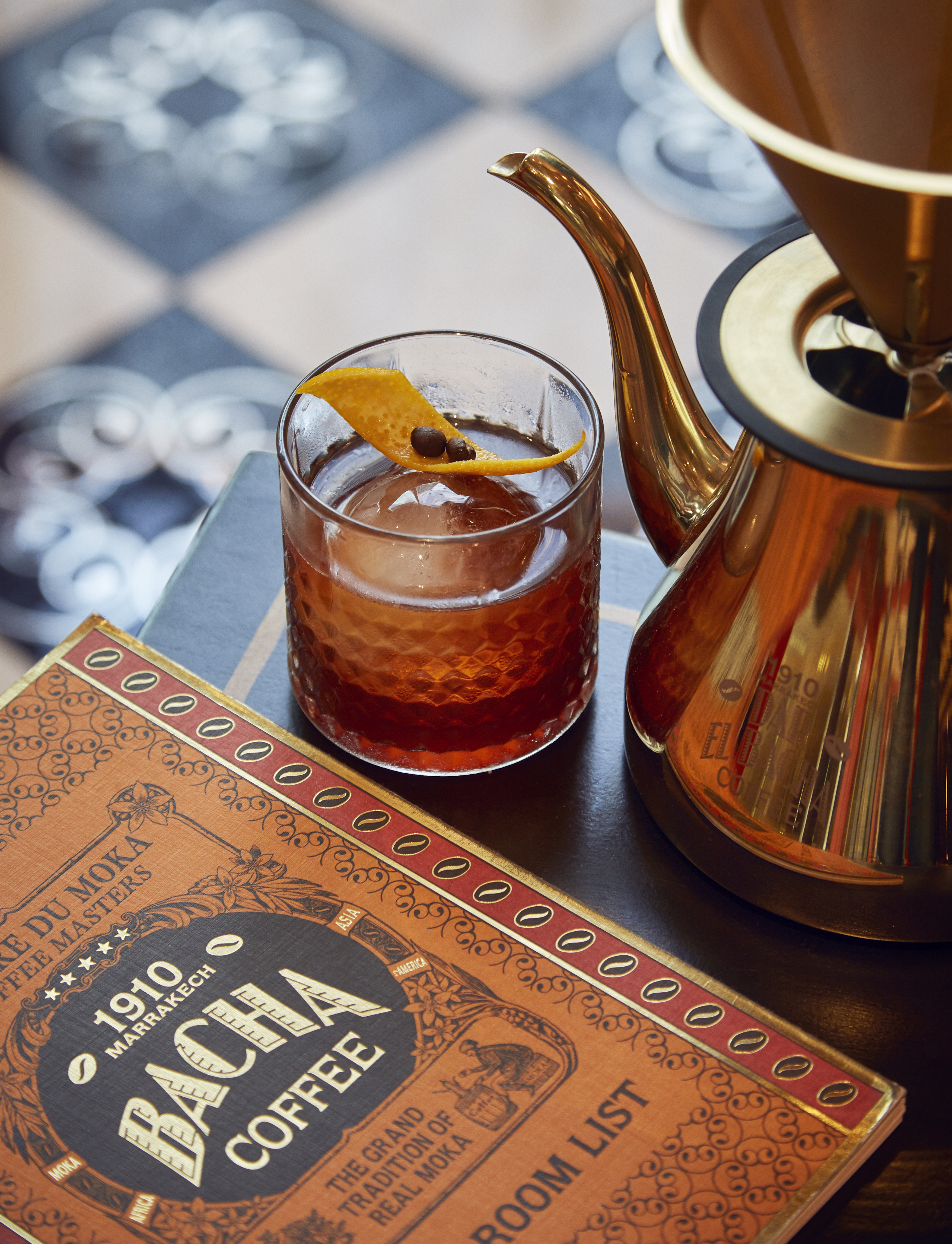 Bacha Negroni Coffee Cocktail
The Negroni is undoubtedly a classic – though the twist in our recipe is a touch greater than the zest of a citrus fruit. We infuse Campari with our Fleur du Maroc fine flavoured coffee, boasting hints of fragrant oranges, the sweet silkiness of this exceptional Arabica mellows the rougher edges of a Negroni; the subtle notes of cracked cocoa blend beautifully with the botanical flavours of the Campari and sweet vermouth.
Equipment required:
Ingredients:
Fleur du Maroc Coffee Beans – 25g
Campari – 30ml
Black Tears Rum – 30ml
Martini Rosso – 30ml
Method:
Infuse 200ml Campari into 25g of Fleur du Maroc Coffee beans for 30 minutes with temperature of 60 degree Celsius.
Pour all ingredients into a mixing glass and stir for 15 to 20 seconds.
Pour into an old fashioned glass (ice sphere optional).
Add orange peel and a coffee bean or two to garnish.
Enjoy a great cocktail.
Tip from our Coffee Masters: Try a coffee from our decaffeinated collection for a caffeine-free option.